As a life-long jazz fan, I sometimes despair that nothing new is coming down the pike. After the fusion era of the '70's, the ensuing decades haven't offered much more than bop redux, tributes, compilations and remasters.
But when real masters revisit the repertoire, as in Yesterdays, the latest from Keith Jarrett, Gary Peacock and Jack DeJohnette, the results are anything but a retread. Between working with their own groups and other marquee jazz names, the trio has been touring together for over 25 years. Those tours have generated more than a dozen often Grammy-nominated releases for the prestigious German jazz label ECM under the guidance of famed producer Manfred Eicher.
Recorded at two appearances in Tokyo, mid tempo numbers like "Scrapple From The Apple" and "Sleepin' Bee" swing with cheerful energy. Jarrett opens a blistering "Shaw Nuff" with the original two horn intro and then rolls into a combination of 'comping and stride in the left hand so rapid-fire that it sounds like counterpoint under the melody. Toward the end, DeJohnette unleashes the energy and creativity he's known for as he 'trades eights' with Jarrett and Peacock.
Though the players' virtuosity on the burners is thrilling, their work on the ballads is what sticks in the mind long after the set is over. "Yesterdays", "You've Changed" and "Smoke Gets In Your Eyes" brim with a bluesy, rueful poignancy, enhanced by the experience of age and a familiarity between the three musicians that only a decades-long partnership can produce.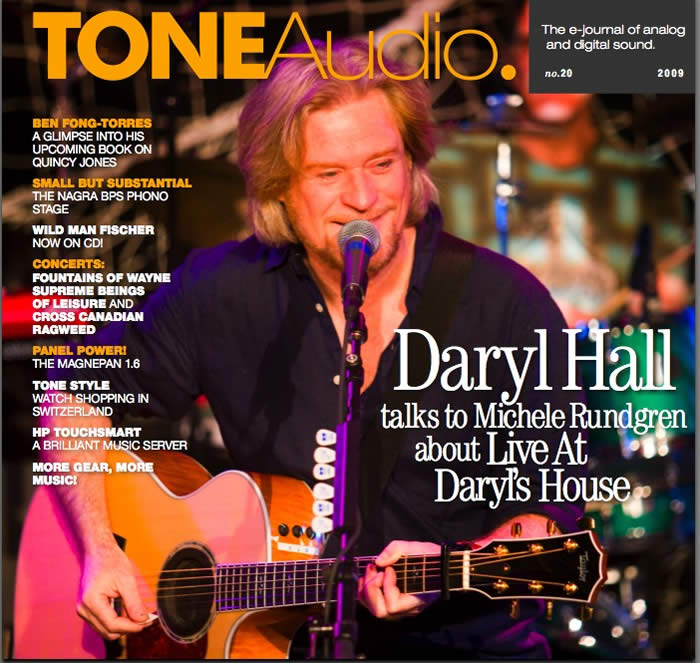 Do Not Reprint Without Permission
Copyright 2009 Tone Audio All Rights Reserved